St. Baldrick's Fundraiser
Tuesday March 10, 3-7pm
High School Student, Zachary Molino has organized this event and has raised almost $3k with a goal of $5k. Please come down to Thai Rock today and support the fight against Children's Cancer. If you cannot make it, please consider a donation at this Link
Thai Rock is offering $3 for all beers during the event and a number of kids from Scholars Academy will be having their heads shaved in support.
On Passion
"If you want to do something do it, because it is your desire, not my allowance. You must risk rejection." Quote from Penny Dreadful said by the character Vanessa Ives to Dorian Gray. I've struggled with this conflict as long back as I can remember. A great mentor of mine told me my greatest failing is that I'm too eager to please, which I took as a kind of want for acceptance. When that was told to me, it was in his frustration with me and said with a hurtful intention, but one to hopefully improve and learn from.

I've never forgotten the remark and since that day I've realized that my desire to please is one of my greatest strengths. It's an ability to connect with people and travel a journey together to improve, to grow, to shed the negative and immerse in goodness and all the possibilities.

Thai Rock has given me the opportunity to fulfill a deep-seated quest to connect, understand and help people and along the way I achieve a personal desire to please and I find myself developing spiritually and wisely while making great new friends along the way. With each new friend and every minor positive step forward, I become less fearful of rejection and more steadfast and confident in realizing and pursuing this tact.

My goal at Thai Rock is to have an atmosphere that pleases every sense, from taste, and smell to visual, audible and tactile. We strive to offer the very best authentic Thai cuisine, pride ourselves in having a delightful array of tantalizing cocktails and fine spirits, consistently present the very best live Blues, Rock, Jazz & RnB from extraordinarily talented musicians, provide a wide variety of water sports all within a peaceful beautiful atmosphere accompanied by magnificent sunsets and an all-around beautiful bay/NYC backdrop.

I encourage everyone to listen carefully to themselves, hone in on your true desires and find a way to marry them positively and creatively to your everyday life, whether it be work-life, or personal-life. Continue to test and explore and whenever you need some support or encouragement, come to Thai Rock and have a talk with me.

Be well,
Robert :~)
Pappy Van Winkle Private Event
The ultimate bourbon experience

Your bottle choice of this rare and hard to find bourbon, Click Here
Music Calendar
Live Music in the Rockaways
Killer Joe's Lido Soul Quartet
Fri Mar 13, 9pm
High Energy Motown, Soul, Blues, Rock from the "Hardest Hitting Band in New York"
They put the FUN back into Live Music
The Michael Louis Band
Sat Mar 14, 8:30pm
Brooklyn Swamp Music – Blues, Funk, Soul & RnB mixes and swirls to create an original sound
Firm Roots
Sun Mar 15, 6:30pm
Smooth Jazz, RnB & Soul

Call for Reservations
(718) 945-5111

Wednesday Nights

Use code for 50% Off BEACHESHALF
Mar 18 Painting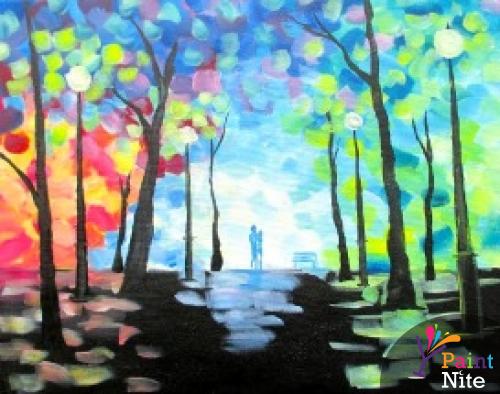 Archdeacon

SpinBox

Alive N Kickin

Toby Tobias Ensemble

Smoking Gun Band

Paul Von Thadden

Bobby Radcliff

James Tristan Redding

The Electrix

Jerry's Jazz Band

Frank Persico

Hambones

Seth Okrend Band

Mardi Gras Band

Plastic Soul

Cool Hand Lou

RAS

Christine Sweeney

G-Strings

William Humphrey

Tony O

Diane Hoffman