Super Bowl Broadcast at Thai Rock
Join us for the game on Sunday Feb 1st Enjoy great food and drink specials
Staying home for the game?

Let us cater your party. Our Super Bowl party package is $15 per person (4 person minimum) and includes:
Kui Chai

Crispy Spring Rolls

Chicken Wings

House Fried Rice
More options available for larger parties and we'll deliver
Valentine's Day Prix Fixe Menu
Serving a Unique and Delicious
Selection of Dishes for this Special day
Champagne
Appetizers
Soup / Salad
Entree
Dessert
Live Classical Music by Aerial Acoustics

For Reservations Call
(718) 945-5111
On Passion

Being featured on Restaurant Redemption last week brought some new customers into Thai Rock. One person I met said "I am from Long Beach, how come I never heard of Thai Rock before the show?" This speaks directly to how we each connect with one another. Having a good product, being a good friend, helping others are positive things we strive for, but whether others are aware of it is hard to know. I dedicate a tremendous amount of my efforts to "getting the word out" and yet hardly a week goes by where people from right here in the Rockaways or close by neighbors tell me they just discovered or learned of Thai Rock.

I am fascinated with how information moves from person to person, how and what of it is retained and how it shifts and alters between different people and within individuals over time. I very much enjoy hearing how people discover Thai Rock and I love hearing stories from people who were here before Sandy and see the changes we've made. Next time you come in, if you feel so inclined, please share your Thai Rock story with me.

Be well,
Robert :~)
On Chef Ching's TV program Restaurant Redemption featuring Thai Rock being re-broadcast tonight at 10:30pm on the Cooking Channel.

Ching said: "The food is authentic and delicious", it is "Some of the very best food that I have tried" and "Everything is Fresh"
Music Calendar
Live Music in the Rockaways
Quadralove
Fri Jan 30, 8:30pm
A reggae foundation venturing into other sounds creating a landscape loyal to the rhythm while exploring & incorporating different musical frontiers
Toby Tobias Ensemble
Sat Jan 31, 8:30pm
American World Music playing its brand of World, Roots, Folk & Jazz. Mike Nugent, guitarist and founder of popular Long Island band, Cadillac Moon, brings a scintillating mix of blues, funk and good 'ol Rock 'n Roll
Breakaway with
Sweet Suzi
John Puglisi
Fri Feb 6, 9pm
Breakaway & Sweet Suzi are NYC Blues Hall of Fame inductees and this is sure to be a rockn night
George Fest
by Sean Yox
Sat Feb 7, 8:30pm
George Harrison Birthday Concert
Wednesday Nights

Use code for 50% Off BEACHESHALF
Feb 4 Painting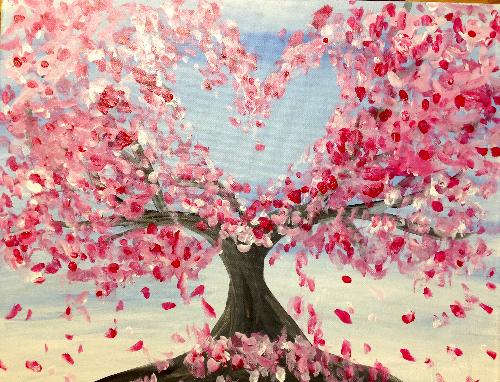 Paul Von Thadden

Gray Riders

Aerial Acoustics