Music Calendar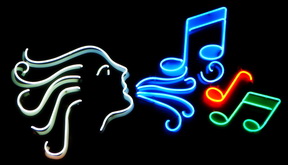 Friday Oct 19th 9pm
Original Music Showcase
Featuring
Bad Luck & Trouble
and Mike Barry
Rockaway's own Bad Luck & Trouble featuring Andrew Harwood and singer/songwriter Mike Barry
Saturday Oct 20th 9:30pm
Retro 69
High Energy Danceable Woodstock Genre

ITS HAVENS THRU HENDRIX

Best Dressed Hippi Contest - Prize Give Aways

Featuring the Music Played at Woodstock by John Sebastian, Tim Harden, Santana, Mountain, Janis Joplin, Sly and the Family Stone, Grateful Dead, CCR, The Who, Jefferson Airplane, Joe Cocker, Country Joe and the Fish, Ten Years After, CSNY, The Band, Johnny Winter, Paul Butterfield, and Jimi Hendrix.
Sunday Oct 21st 6:30pm
Comfort Music Sunday's
The Dan Louis Project
Whether you want a nice dinner out or have a drink at our well stocked bar, you can sit back and relax to the soft rock of The Dan Louis Project, an uncommon local band with a real edge. These two seasoned musicians focus on re-creating the music of your favorite artists while preforming with a style that's all their own.
Mon Oct 26th 8pm
Open Mic Monday's
Hosted by
Taylor Searing &
Jesse Katz
You never know who's gonna show up

Friday Oct 26th 9pm
Original Music Showcase
Featuring
Saturday Oct 27th 9pm
Double Halloween Feature with
The Mardi Gras Band and Breezy Grass
What a night this will be starting with Breezy Grass at 8pm playing modern blue grass followed by the Mardi Gras Band featuring Kerry Kearney, Nancy Jackson and Danny Maran from Breezy Point, Matty Lyons, Steve Hawk, Jim Cronin, Vic La Mura, and Cat Cosmai

The Mardi Gras Band grew out of an experiment of Kerry's to play music that the band members grew up to, so we're talkin' 60's and 70's, for an annual gig that Kerry host's for Mardi Gras in Breezy Point. They focus on songs that accentuate vocals, using harmonies to their best advantage and Kerry's unbelievable guitar work. So you'll hear a lot of Beatles, CSNY, Simon and Garfunkel along with some more obscure bands.

Band members have played beside Kerry in the KKB since the mid '90's, and currently play with The Wild Smokin' Oats with Jimmy Fleming (The Electrix) and Kerry's brother Tim Kearney, mostly in the back-up vocalist role as well as a musical history with Kerry, appearing as vocalists on Kerry's CD "Ships In the Forest". Peter Puleo, the bass player has played bass with Kerry since high school. Charlie Wolf, harmonica, currently plays with almost every band there is including, KKB, Hell or High Water, Wild Oats, Breezy Grass ... a great harmonica player, whose playing is almost as great as his personality. Dan Moran is a long-time Rockaway drummer who has played with Kerry and many others and fits right in with the MGB. The MGB is a friendly, open group, which encourages folks to come up and sing a song or play or dance and have a good time.

Kerry Kearney has toured nationally with The Allman Brothers Band as well as The Dickey Betts Band and performs in New York venues such as The Bottom Line, B.B. Kings, The Blender Theater, Tribeca Blues, Dinosaur BBQ, Terra Blues, Stephen Talkhouse, The Boulton Center and The IMAC Theatre. Also, Kearney performs frequently outside the New York area at clubs such as Madams Organ in Washington, DC, The Appalachian Brewing Co. in PA and The Stanhope House in, NJ. in additon to having toured internationally in Dublin, Ireland during the winter of 2005 and headlined during Irelands prestigious Guinness Festival in May 2006. They have shared the stage with such notable performers as Sonny Landreth, Marcia Ball, Leon Russell, Marty Balin, John Lee Hooker JR., Guitar Slim, Lucinda Williams, Hot Tuna and Phil Lesh & Friends, Foghat and numerous others.

Kerry Kearney's achievements include awards for "Best Blues Band", "Best Guitarist" from the Long Island Voice and "Bluesman of the Year" from the Long Island Blues Society and is a recent recipient (Sept 2008) of the prestigious Long Island Sound Award (LISA) given by the Long Island Music Hall Of Fame. His long resume includes extensive work with Marty Balin (Jefferson Airplane) as both a band member and studio guitarist, with Sam Andrew (Big Brother and the Holding Company) and had been often requested and featured as a guest musician on many other CDs.

We welcome this accomplished band at Thai Rock and look forward to a great evening.

$5 Door
Sunday Oct 28th 6:30pm
Comfort Music Sunday's
Jon Divello
Performing with Jon is Rockaways own Chris Tedesco on fiddle.

Playing their own style of Rock, Alternate Country, Folk and Roots