Music Calendar
"The Place to Get Painted"
by Master Artist Geoff Rawling
Thur May 31th @ 9:30pm
Steel Horse
CLASSIC ROCK with EDGE!!!
"really like this band; best led zep set you are going to see...kim really nails it. not just classic rock, it's classic rock with edge, so not just the typical blues rock nonsense--really enjoyable night courtesy of steel horse, thanks guys (and girl)."

Here's the Deal......STEEL HORSE has been together over10 years and plays Raw Classic Rock to whatever the crowd wants to hear. (No setlist..we have a huge repertoire) We are not sterile sugar coated pop rock.

We are in your face Rock N Roll with attitude.

We do from 60s to Aerosmith to Zep 70s Cars and Blondie 80s to Grunge rock of STP and such into the present day Rockers.
Fri June 1st, 9:30pm - Original Night
Featuring Original Hip Hop of Rockaway's
own Bobby J in Beyond Belief (left), Rock n Roll coolness
Viva DeConcini
and the Passion Rock and Soul of
Midnight Mosaic
$10 Door, includes a free drink
Free Red Bull along with Vodka and Tequila Tasting Promo
Check out our events page for more information on these bands.
Sat June 2nd @ 9:30pm
Dave Fields
Master musician Dave Fields, inductee to the NY Blues Hall of Fame, is truly a "Renaissance bluesman" of exceptional skills as a multi-instrumentalist, singer, composer and producer.
Sun June 3rd @ 6:30pm - Comfort Music Sunday's
Alive N Kickin Duo
For over 40 years Alive N Kickin' has been entertaining fans. Their hit single Tighter & Tighter put them in the spotlight, but their unrivaled repertoire, level of performance, and musicianship has kept them there all of these years.

Alive N Kickin is now one of the premier event bands in the New York, New Jersey, and Connecticut tri-state area.

Enjoy dinner and fine entertainment from one of the grand masters of Music.

We proudly welcome back Pepe and Tim of Alive N Kickin on the kick off to our Grand Opening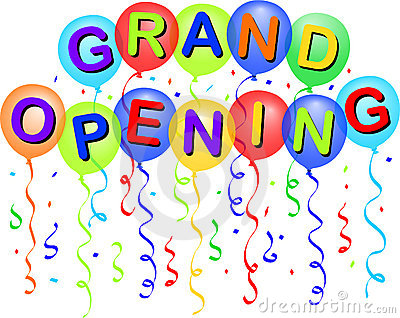 Wed June 6th @ 8pm - Variety Night with
Gary Russo AKA The 2nd Ave Sinatra with Apryl & Monica
Every Wednesday

Gary Russo can normally be found alongside his fellow ironworkers building a subway station on Manhattan's East Side. But amid all the usual hustle and bustle, the foreman from Iron Workers Local 40 serenades the city.

From Frank Sinatra to Neil Diamond, Russo sings it all, although Frank's baby blues never peered out from under a hard hat.

Every lunch break, Russo has transformed the edge of the construction site into his own personal stage and now he and friends will be performing at Thai Rock.http://www.thairock.us